eStudyit is registered with the United Kingdom Register of Learning Providers, as a verified UK learning provider.  The United Kingdom Register of Learning Providers (UKRLP) is a Government Register of Verified Learning Providers in the UK and is used by government departments agencies such as the Learning and Skills Council, Careers Advice Service, HESA, HEFCE and UCAS, and by learners and employers.
CIC's listed status on the UKRLP as a UK learning provider means that CIC has been verified and has been allocated a UK Provider Reference Number (UKPRN) as a unique identifier to share information with UKRLP partner agencies.  The UKRLP is an official Government Register of Verified Learning Providers in the UK although rather an official accrediting body.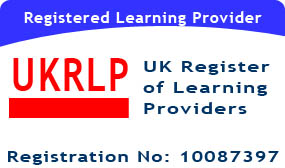 eStudyit.co.uk is member of (ICO) independent commission office.
eStudyit.co.uk Part of  Amazon Networks Partner and  Microsoft Partner Network.
Who We Are
eStudyit.co.uk has pioneered the growth of training. Keeping focus, growth and competition in perspective, eStudyit.co.uk has been able to set standards across its offices by adopting practices based on quality, commitment, and zeal to make success a habit. eStudyit.co.uk has gradually worked towards becoming one of the topmost players in the market today. It is the Characteristics of quality, commitment and the zeal to excel that makes eStudyit.co.uk an undisputed leader.
At eStudyit.co.uk, We believe that if you are destined to be a part of this competitive and dynamic world, then you must possess the skills that will make you competent: target driven, result-driven and vision-driven. Keeping this focus in mind, we have designed and developed industry-oriented courses with high -powered practice sessions that will give you the edge to make your dream to reality.
eStudyit.co.uk pioneered the introduction of vendor-neutral certifications and leader vendor certification training.eStudyit.co.uk certification courses are an industry-recognized, updated and provide complete learning solutions to its students. The skill and experience that student gain during their courses makes them competent enough to take a challenging role in their work keeping this in perspective,eStudyit.co.uk invests a lot of time in its students and grooms every single one info becoming a highly-skilled eStudyit.co.uk professional.
What We Do
• State of the Art Infrastructure.
• Success Minded Team.
• Unique Training Pedagogy.
• Thorough Evaluation of Students.
• Communication, Employability, Attitude, Interview Skills Development Programs to students.
• Unlimited Interviews to students.
• After-Interview Training Sessions to students.
• Real-Time Experts Sessions to students.
• Creation of Success Environment.
• Exclusive training for International Certification preparation.